Every year, I attend a few exhibitions. Some are just a showcase, and some I will have knives for sale.
If you are interested in buying a knife or just for a friendly knife-chat, make sure to stop by.
*2020*
"Camp Villmark" - Lillestrøm. Game fair and trades. 27 - 29 march.
"Dyrsku'n" - Seljord. Norway's oldest market with all kinds of knives, and crafts competitions. 11-13 september.
*Further dates will be added.*
Pictures from random previous attendance:
From the exhibition at Stokke bygdetun, during "Pinsetreffet" 2019.
Despite having a lot of rain during the opening hours,
it turned out to be two very nice days with a good amount of visitors.
A few images from Camp Villmark in 2019.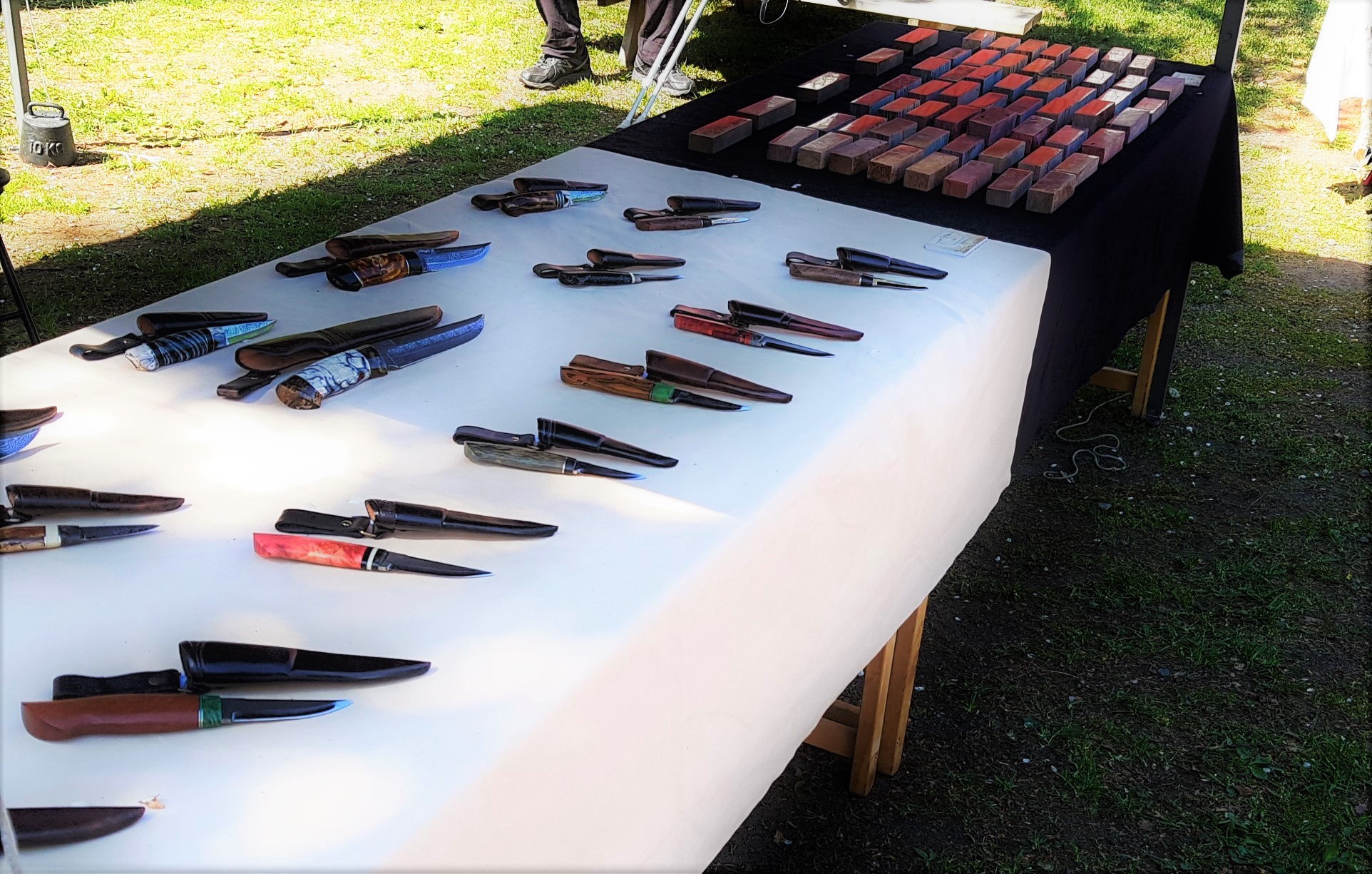 My table at Stokke Bygdetun in 2018.
Fantastic weather and a beautiful scenery.
Make sure to stop by in 2019 aswell!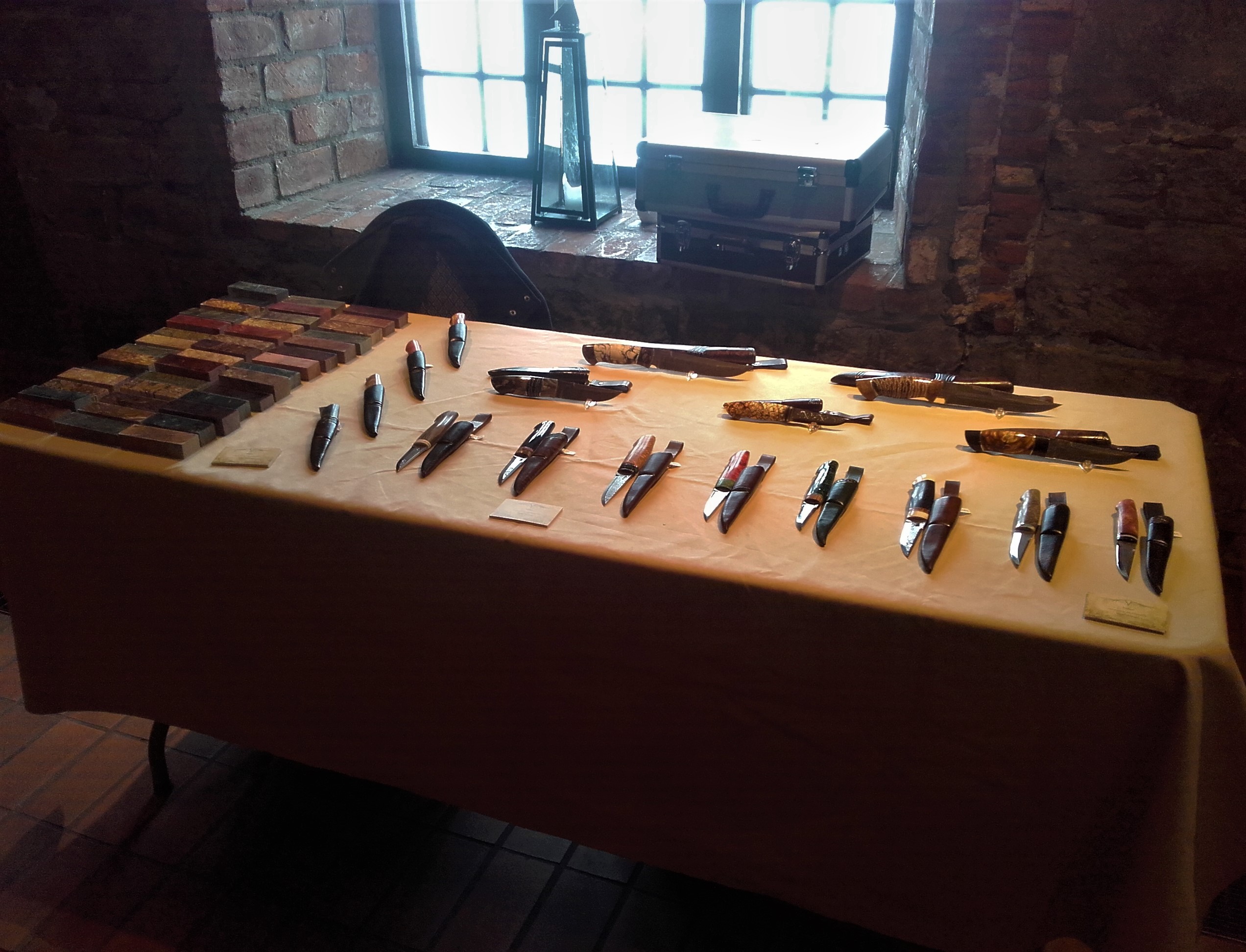 My table at Kongsbergmarken in march, 2018.
Shows a variety of knives and some materials for sale.
Thank you to everyone who came by!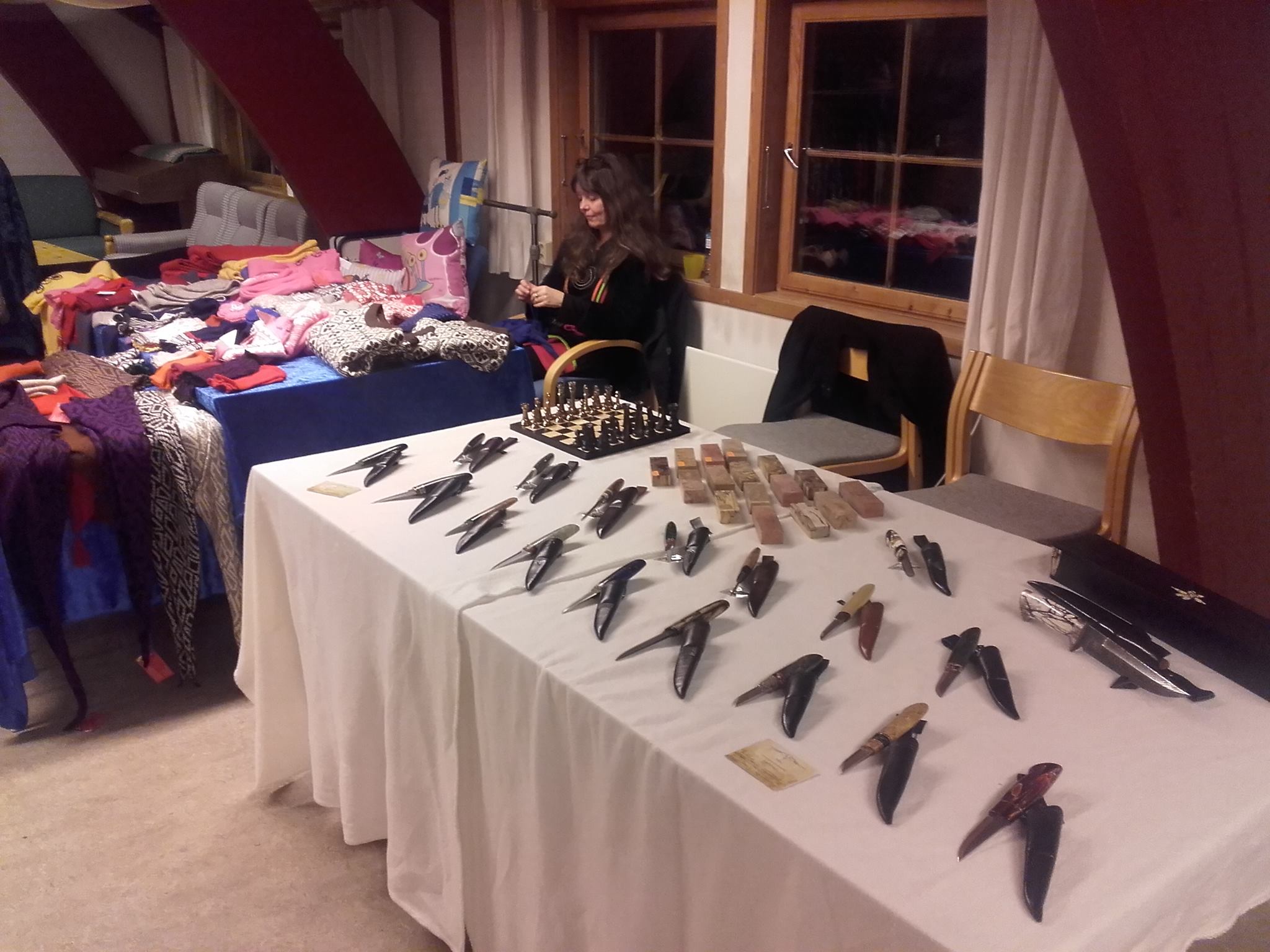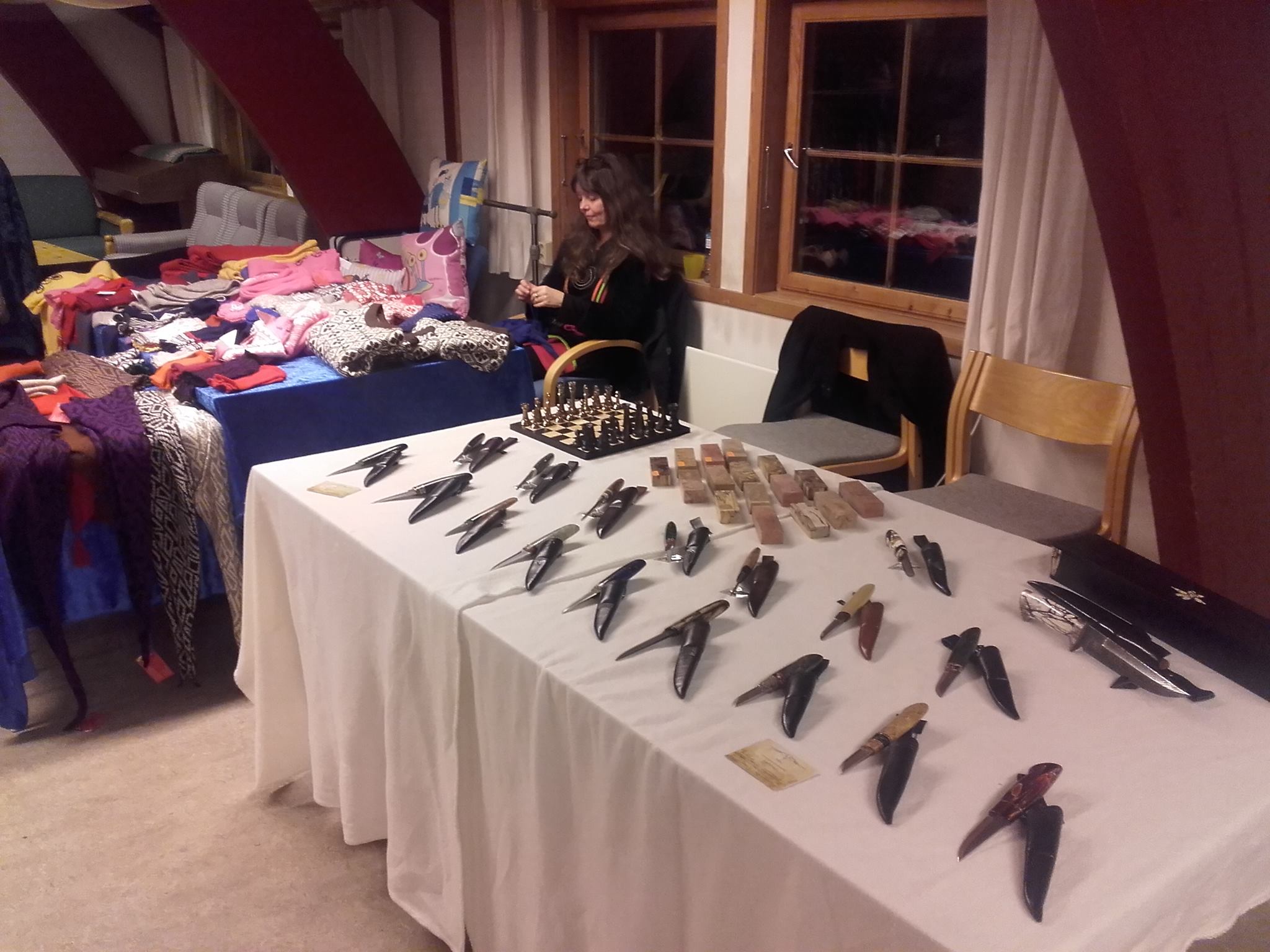 Way back in 2015.
Visiting a small christmas market in Gjerstad.
Sitting at the table next to me is my lovely mother, with a lot of diffent knitted products.